Snapshot of the Day
Welcome
This is a page with information and documents pertaining to the 24th European Scout Conference.
A Snapshot of the Day will be regularly published here to feature outcomes, highlights, activities and key decisions from each day of the Conference.
Day 1
Highlights of our Opening Ceremony and Day 1
We've officially opened the 17th European Guide and Scout Conference, gathering over 450 Scout and Guide delegates from all over Europe in Rotterdam, the Netherlands! An exciting opening ceremony welcomed us in front of the Laurenskerk, Rotterdam as we embark on a new journey for the next five days.
Hosted by Scouting Netherlands, the ceremony featured a welcoming address by Lars Kramm and Eline Grøholt, the chairs of European Scout Committee and WAGGGS Europe Committee.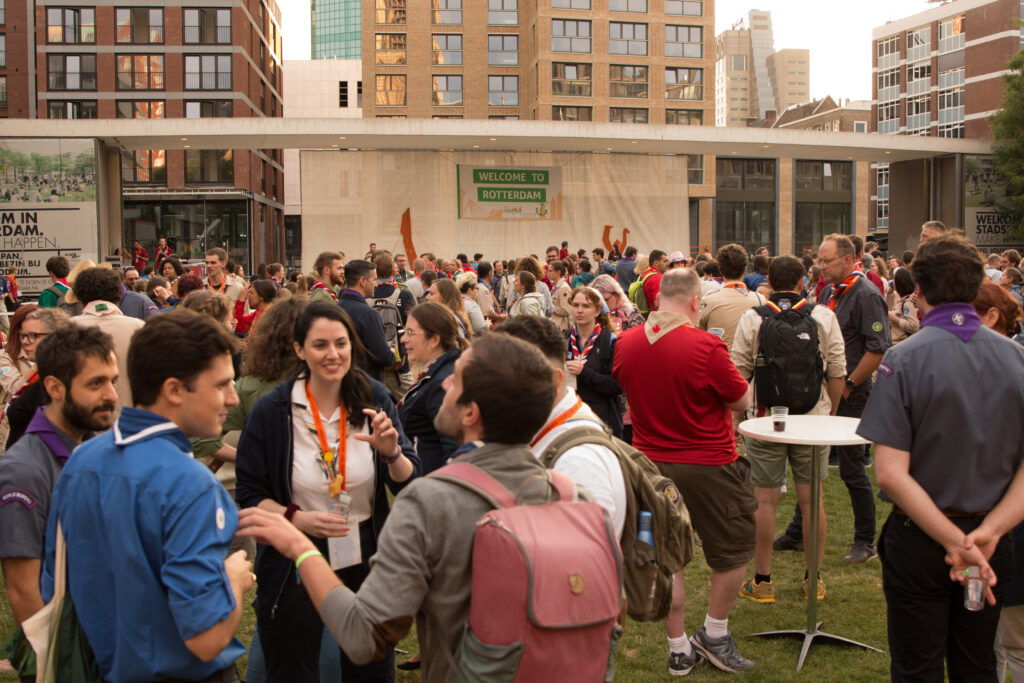 Joint opening of the 17th European Guide and Scout Conference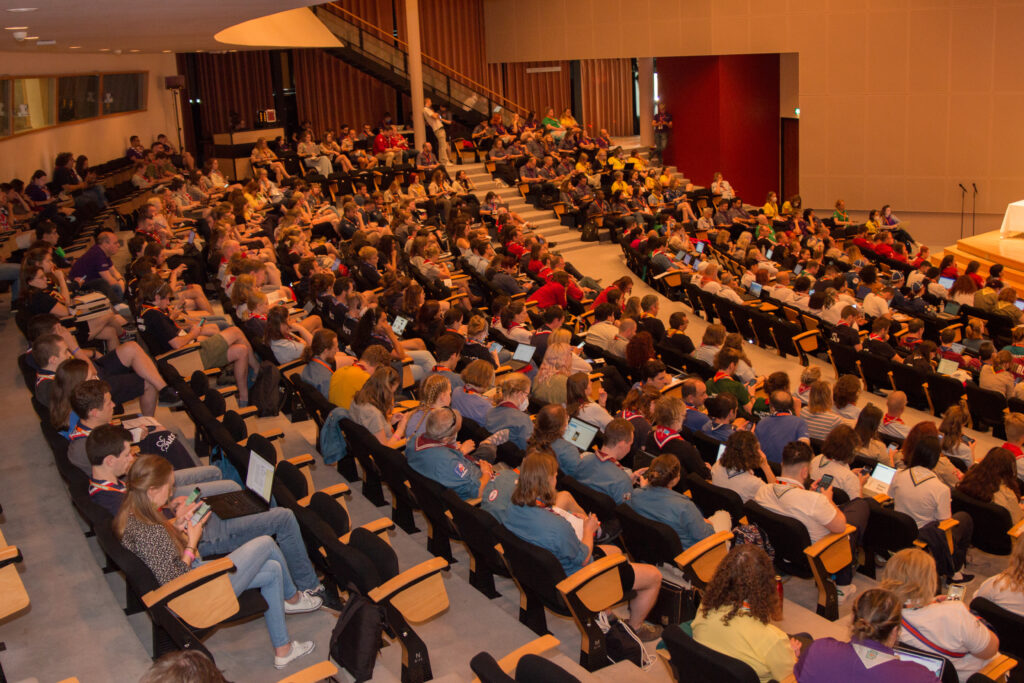 During the first sessions, we had the opportunity to become more familiar with the eVoting system as delegates of both WAGGGS and WOSM voted on: 
Appointing Joint Conference Chairs

Approval of Joint Agenda, 

Approval of Joint Rules of Procedure

Approval of Tellers and Recommendations Committee.
In the plenary, we had the chance to hear more about our joint work from Eline Grøholt, Chairperson of the WAGGGS Europe Committee and Martin Persson, Vice chairperson of the European Scout Committee. 
We were all taken on a journey "North of the Ordinary" in Norway's presentation of Roveryway 2024 and Austria's bid for hosting of the 18th European Guide and Scout Conference. 
Opening of the 24th European Scout Conference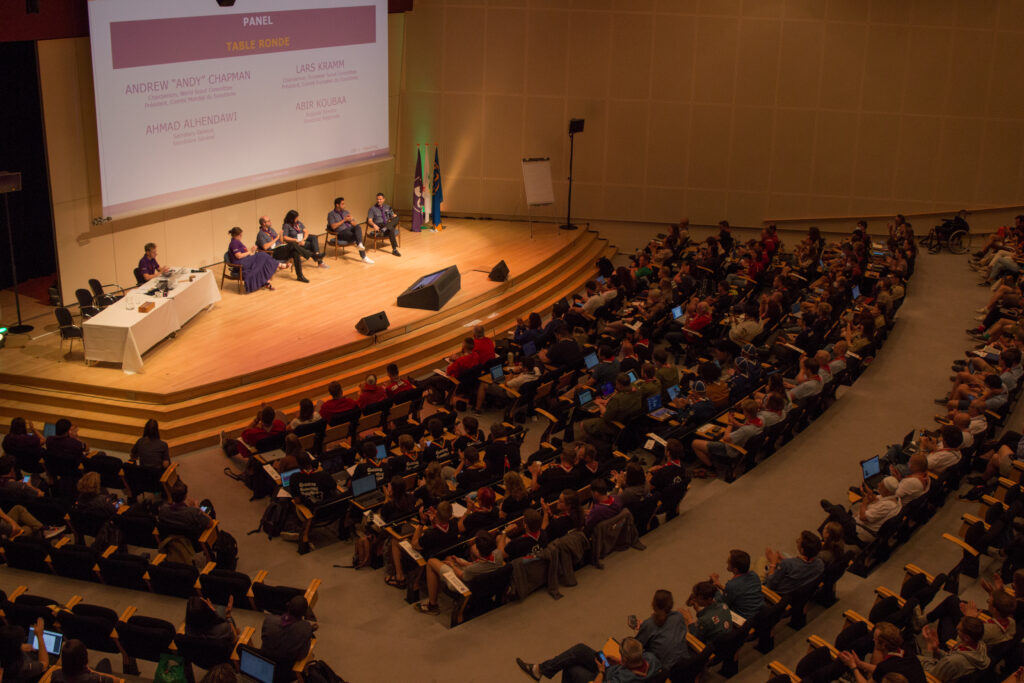 Day 1 also saw WOSM delegations confirm their attendance, and through our newly introduced eVoting system, delegates voted on appointing Conference Co-chairs, Elise Drouet and Julius Kramer, and approval of Tellers and Resolutions Committee.
A presentation of the 2019-2022 Triennium Report allowed us to look back at our progress and successes in the past three years and celebrate our unity and resilience through the challenges of the past triennium. The report was presented by Lars Kramm, Martin Persson, Elena Sinkevičiūtė, Joaquim Castro de Freitas, Julijana Daskalov, Matthias Gerth, the European Regional Committee, and Lana Husagic, Beatrice Leipute and Laura Neijenhuis, the Regional Coordinators. 
We heard about the learning path during the pandemic, resilience,connections and wellbeing in a panel with Ahmad Alhendawi, WOSM Secretary General, Edward Andrew "Andy" Chapman, Chairperson of the World Scout Committee, Abir Koubaa, Regional Director of the European Scout Region, and Lars Kramm, Chairperson of the European Scout Committee and the European Scout Region Treasurer's report. 
Regional Scout Plan 2019-2022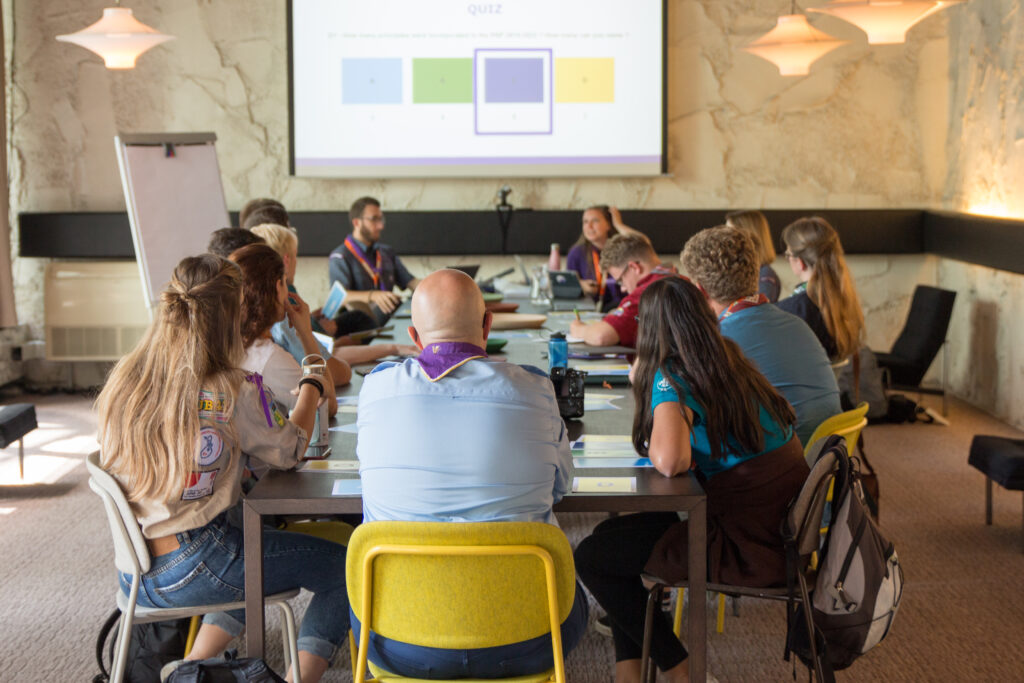 We interacted in small groups to report on the Regional Scout Plan 2019-2022 as we dispersed into breakout sessions to discuss its strategic priorities: Sustainability, Diversity & Inclusion, Impact of Scouting as well as External Relations and Coordination and Support.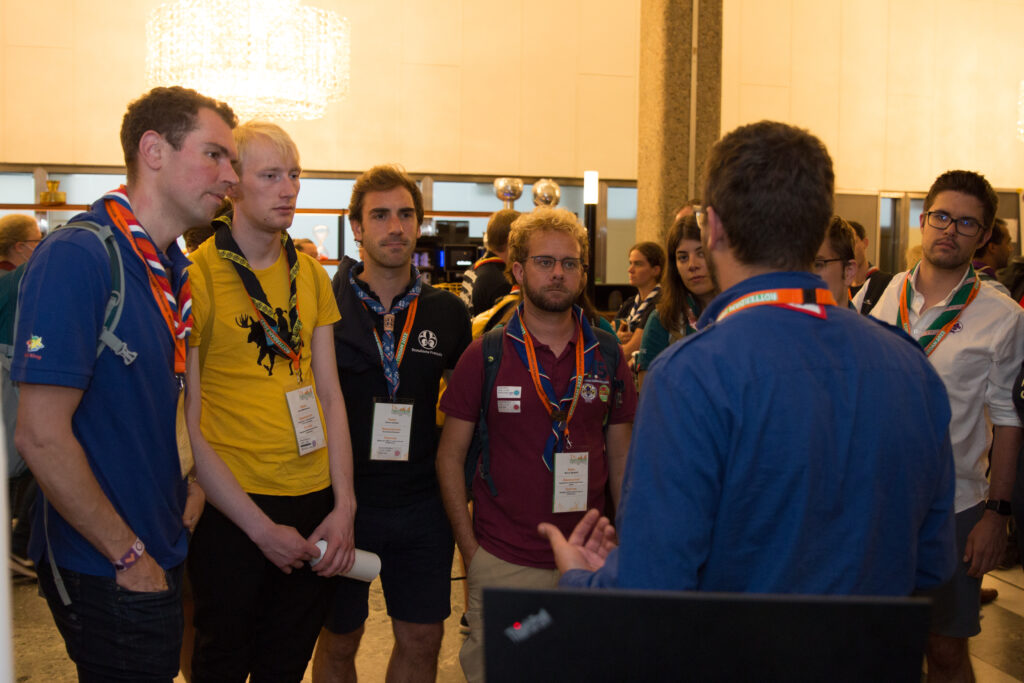 In a café format, we had the wonderful opportunity to meet and get to know both WOSM and WAGGGS Candidates running for election to the European Committee. We met the WOSM Candidates: Jérémy Apert, Péter Bedekovics, Matthias Gerth, Nenad Jovanovski, Martin Seeman, Diana Slabu, Boris Vujnović, Wouter Zilverberg. You may take a look at their presentation here.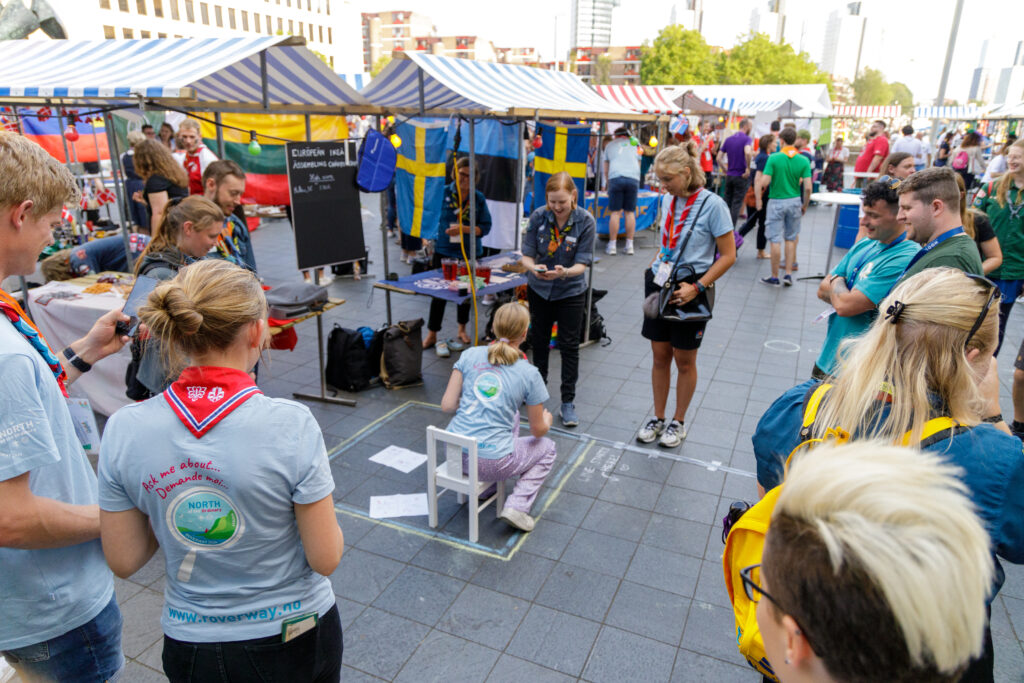 To celebrate our diversity, delegations gathered in the city centre to showcase their cultures through giving us a taste of their local foods, traditions, traditional wear and music in this vibrant exhibition.

Stay up–to–date with the latest updates of the Conference on the regional official social media channels on Facebook and Twitter. You can follow the plenary sessions live on our Facebook page, every day from 09:00 a.m. CEST. 
Your feedback is important as it helps us offer you the best experience. Please remember to rate the Conference and fill out the daily surveys.
Day 2
Day 3
Day 4