Travel & Visa
The venue of the 17th European Guide and Scout Conference is the concert hall De Doelen in Rotterdam which is situated right in the city centre.
Rotterdam is well connected by land, water and air. Via land, there are options for train, bus and car. Rotterdam is connected with 154 cities by bus. The stop in Rotterdam is Rotterdam Central which is about a 7-minute walk from the conference venue. By train, there are direct connections to Brussels, Antwerp, London and Paris. It is also possible to reach Rotterdam from Germany by train. By car, Rotterdam is reachable via highway E19 (A16 and A20). However, be aware that parking for a week can be quite expensive.
Rotterdam has a large port and is reachable by ferry from the United Kingdom.
Rotterdam has its own airport which has flights to and from 50 different destinations. Rotterdam The Hague airport is only 8 km northwest of the city centre. From the airport it is only 19 minutes by bus (goes every 10 minutes) to the city centre and costs about 2 euros.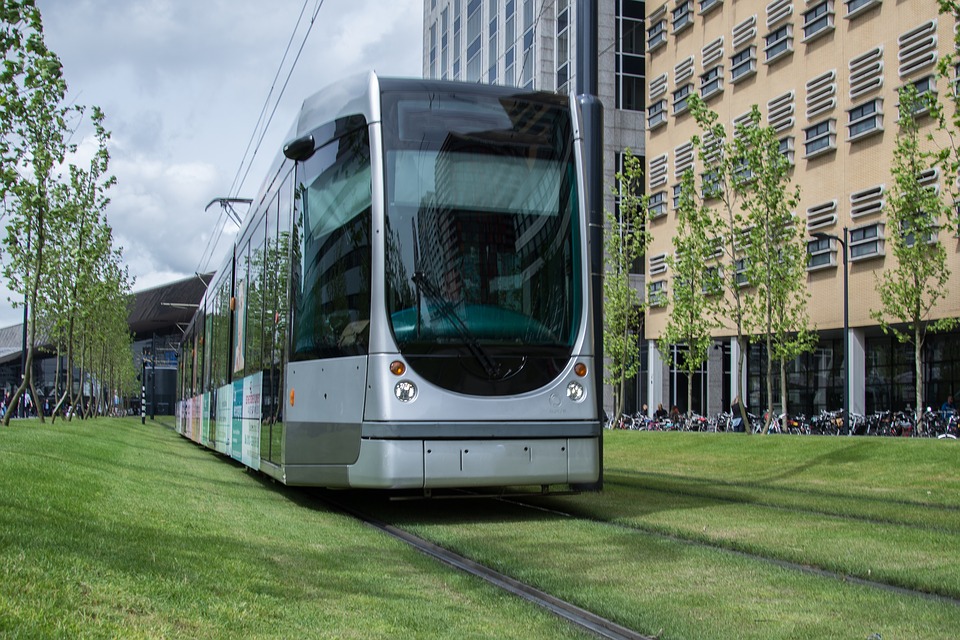 Public transport in Rotterdam
Everything you need to know about public transport can be found on the website of 9292.
Tickets can be bought online, inside the bus/tram or at the metro station.
Rotterdam is reachable by land, water and air. In the list underneath you can see the distances between different points of entry and De Doelen, Rotterdam.
| | |
| --- | --- |
| | Distance from De Doelen, Rotterdam (conference venue) |
| Rotterdam – The Hague Airport | 8 km |
| Alternative airports | Amsterdam (60 km), Antwerp (102 km), Brussels-Zaventum (142) |
| Rotterdam central station (busses and trams) | 750 m |
| Rotterdam Ferry Port | 35 km |
| Nearest ATM | 75 m |
| Nearest currency exchange | 500 m |
| Nearest shopping centre | 200 m |
It is the responsibility of the individual participants and/or their member organisation to check they require a visa to travel to and enter The Netherlands.
The competent authority of the individual's country will provide relevant information. Complimentary information is available on the website of the Ministry of Foreign Affairs of The Netherlands.
Check out: https://consular.mfaservices.nl/schengen-visa

Should you require a visa please make sure to request it well in advance as applications submitted to the Dutch authorities later than three months prior to the expected date of entry will not be considered. The host team will issue a letter in support of a visa application upon request addressed to the Joint Conference Secretariat. Please note that such a letter will only be provided once a participant is duly registered.